---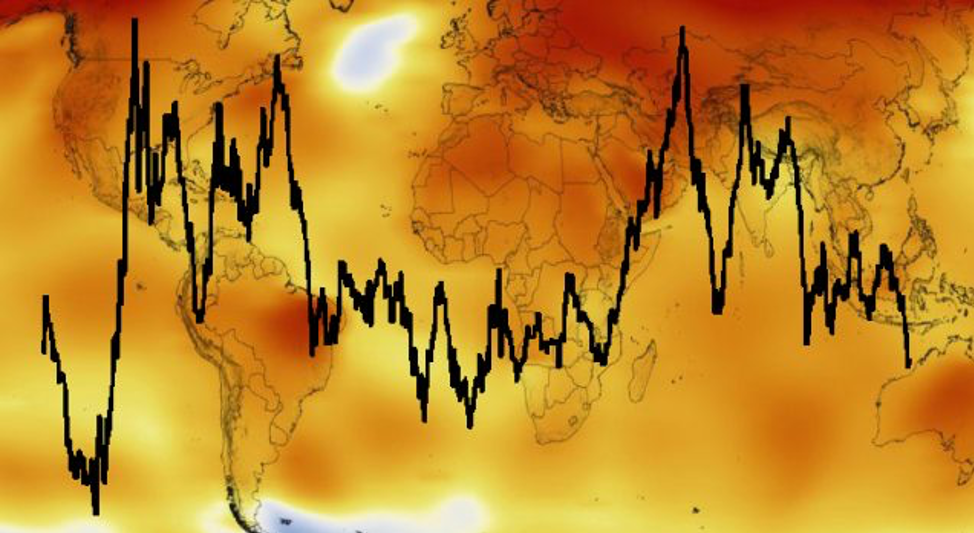 "Climate risk is investment risk," wrote BlackRock CEO Larry Fink in his 2020 letter to shareholders.
A couple of years after I started IEG, two major events occurred which put the then fledgling practice of sponsorship on the map: the 1984 Los Angeles Olympics and renovation of the Statue of Liberty, which began in 1982 and finished in 1986. Both events were funded in large part by corporate partners. IEG, as the sector's only specialist reporting firm, was the source for media coverage and our growth was accelerated.
When I launched the ProSocial Valuation Service four years ago, I recognized the same white space opportunity in social capital as I'd seen in sponsorship when I launched IEG.  And, the big event putting ProSocial on the map is BlackRock chairman and CEO Larry Fink's annual letter to shareholders.
Two years ago, Fink asked CEOs to clarify their purpose and contribute to society. Last year, the Business Roundtable, representing 180 of America's most powerful CEOs, responded, updating its statement on the purpose of companies, declaring that corporations have a responsibility to society. It was a stark contrast from the group's previous position which was the Milton Friedman approach, e.g., the primary duty of boards and management was maximizing shareholder returns.
In 2020 Fink wrote two letters, one to CEOs hoping for a slice of the nearly $7 trillion in assets that BlackRock manages, which essentially says that climate change "has become a defining factor in companies' long-term prospects." The second letter, to BlackRock clients, explains what the firm is doing about it (including "removing, from its actively managed portfolios, stocks, and bonds of companies that get more than 25% of their revenue from thermal coal production").
"As I have written in past letters, a company cannot achieve long-term profits without embracing purpose and considering the needs of a broad range of stakeholders," wrote Fink. "Ultimately, purpose is the engine of long-term profitability."
Fink is not the first to state purpose is the engine of long-term profitability. In 2011, for example, Jim Stengel wrote Grow: How Ideals Power Growth and Profit at the World's Greatest Companies that included results of 10-year study showing purpose led companies outperformed the S&P 500 by 383 percent. And, for the last two decades, I've been advocating for companies to shift their approach to Corporate Social Responsibility, the correct attitude is  Corporate Social Opportunity. But, what is news is the influence of the messenger. Fink moves markets.
The BlackRock CEO's 2020 letter calls for putting environmental, social, and governance (ESG) concerns on par with the quest for financial returns. And, for improved disclosure for stakeholders.
"We believe that all investors, along with regulators, insurers, and the public, need a clearer picture of how companies are managing sustainability-related questions. This data should extend beyond climate to questions around how each company serves its full set of stakeholders, such as the diversity of its workforce, the sustainability of its supply chain, or how well it protects its customers' data. Each company's prospects for growth are inextricable from its ability to operate sustainably and serve its full set of stakeholders."
We agree. It is no longer enough to issue a financial report. Corporations, like nonprofits and governments, should all be reporting on social costs and impacts with the same rigor used to report financial ROI. This is the work of ProSocial Valuation Service.
BlackRock is asking companies to publish their disclosure materials. "Given the groundwork we have already laid and the growing investment risks surrounding sustainability, we will be increasingly disposed to vote against management when companies have not made sufficient progress."
Companies and countries that do not respond to stakeholders and address sustainability risks will encounter growing skepticism from the markets, and in turn, a higher cost of capital. Companies and countries that champion transparency and demonstrate their responsiveness to stakeholders, by contrast, will attract investment more effectively, including higher-quality, more patient capital.
Fink's 2020 letter to CEOs: blackrock.com/corporate/investor-relations/larry-fink-ceo-letter
Fink's 2020 letter to Clients: blackrock.com/corporate/investor-relations/blackrock-client-letter