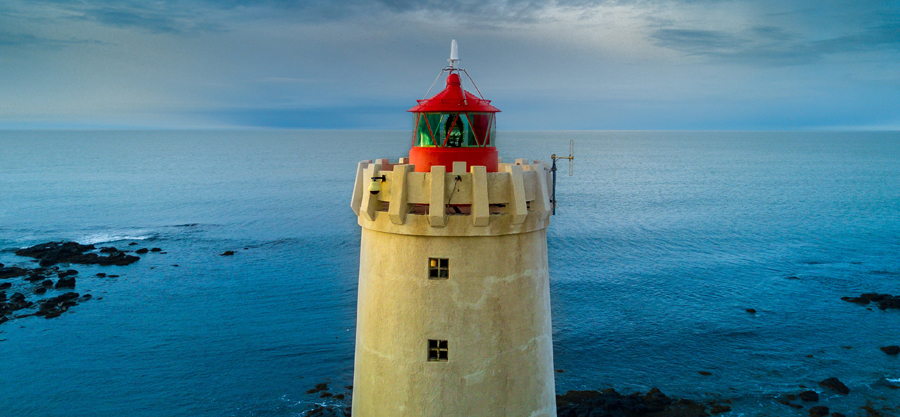 Definitions matter.  Differing terminology challenges most discussions around impact measurement. Each of the many sectors with a stake in social good—governments, nonprofits, funders, social entrepreneurs, impact investors, philanthropists, multi-lateral organizations—bring their own argot to the table.
From impact investing to theory of change, this is your guide to concepts, nomenclature, certifications and associations in the valuation, measurement and social good space.
American Legislative and Issue Campaign Exchange (ALICE).  An outgrowth of the University of Wisconsin, Madison's "high-road" economic policy think-tank, the Center on Wisconsin Strategy (COWS), ALICE presents itself as an alternative to the corporate-backed ALEC and promotes economic fairness, environmental sustainability and effective democratic government.
Business Alliance for Local Living Economies (BALLE).  A membership organization that promotes localism and focuses on identifying and spreading innovative solutions and business models that can create healthier, sustainable and prosperous communities.
Benchmark Data.  Data that is used to compare a program to other offerings. This could be similar interventions in different places, or to the population at large (e.g. wanting to bring educational attainment of a minority population up to the national average).
Complementary Currency Resource Center.  An international, multi-lingual resource for those interested in local, community, complementary, electronic, commercial barter and alternative currency systems. The site contains a worldwide registry of complementary currency systems, and open libraries with more than 450 documents and 300 images.
Disability Adjusted Life Year (DALY).  A measure of disease burden, expressed as the number of years lost due to ill health, disability or early death. Developed in the 1990s as a way of comparing the overall health and life expectancy of people in different countries, the DALY "extends the concept of potential years of life lost due to premature death . . . to include equivalent years of healthy life lost by virtue of being in states of poor health or disability." Source: Wikipedia: The Free Encyclopedia. See also: Quality Adjusted Life Year (QALY).
Environmental, Social and Governance Investing (ESG).  ESG originated as a risk management function, taking a closer look at how a company is run to gauge the sustainability of the business. Example: A company in a growing industry sector with excellent product offerings could be an unsustainable company if it has poor labor practices and pollutes surrounding bodies of water. See also: Impact Investing; Socially Responsible Investing.
GIIRS. Global Impact Investment Rating System, a self-assessment survey to help companies assess their overall social and economic impact.
Giving Pledge. Launched in 2010 by Bill and Melinda Gates and Warren Buffet, the Giving Pledge is a commitment by some of the world's wealthiest individuals and couples to give more than half of their wealth to philanthropic causes, either during their lifetimes or in their wills. As of May 2019, the Giving Pledge had 204 signers, with their pledges totaling more than $400 billion. Click here for more information.
IF4D. Innovative Financing for International Development.
IIRS. Impact Reporting and Investment Standards, a taxonomy of key terms.
Impact Investing.  "Investments that intentionally target specific social objectives along with a financial return and measure the achievement of both." Source: Group of 8 Taskforce report.  See also: Environmental, Social and Governance Investing; Socially Responsible Investing.
Inputs.  What's used in a project to implement it, such as personnel, financial capital and equipment.
Living Economies Forum.  Home of David Korten and his work on the New Economy and the Great Turning. This site offers a forum for learning and engaging in the transition to a global system of local-rooted, self-organizing, real-wealth living economies that mimic the structure and dynamics of the Earth's biosphere.
Outcomes.  The consequences of a program, activity or intervention. These changes may be positive or negative.
Outputs.  Describes who is affected and what is produced in quantitative terms.
Pay for Success. Funding model that links payments to results.
ProSocial.  Voluntary behavior intended to help others or society as a whole.
Quality Adjusted Life Year (QALY). Measures a person's ability to carry out the activities of daily life free from pain and mental disturbance. See also: Disability Adjusted Life Year (DALY).
Return on Purpose (ROP).  Borrowing from Return on Investment (ROI) in financial reporting, the ProSocial Valuation Service calculates ROP by dividing the value of social capital created by the costs, and subtracts what would have occurred anyhow. It is expressed as follows: For every $1 invested in ProSocial Organization, Program, Initiative or Partnership, $TBD in social capital is created.
Social Capital.  PSV defines social capital as the currency created by ProSocial organizations programs and partnerships that enrich the well-being of people and planet.
Unlike personal property which enhances individual economic success, the acquisition of social capital delivers a common good and serves the public interest. Types of social capital we measure and value include human capital, natural capital, community capital and civic capital.
Social Enterprise.  An organization driven as much by its social mission as it is by commercial goals. Depending on the country in which the entity exists and legal forms available, social enterprises can be structured as a cooperative, a mutual organization, a benefit corporation or a charity.
Unlike a socially responsible business, which aims to minimize its negative impact on society, a social enterprise is in business to maximize the amount of social good it creates. And while purpose is increasingly embedded into mainstream businesses and brands, the commitment to such objectives by commercial enterprises is based on the notion that it will ultimately make the enterprise more financially valuable. Social enterprises differ in that their commitment to impact is central to the mission of the business.
Socially Responsible Investing (SRI).  The first SRI programs in the U.S. were established in the late 1800s by religious groups which did not want to invest in weapons, alcohol, tobacco, slavery, gambling and pornography. This exclusionary approach—which brings values as a third dimension, alongside risk and return, as a lens through which to screen opportunities—is what is typically meant by SRI. See also: Environmental, Social, Governance Investing; Impact Investing.
Sport for Social Development.  A method of bringing about social change through the use of sports. Sport refers to the physical activity and development is any sort of social capital—such as health, community and economic benefits. For example, Figure Skating in Harlem is a program that delivers girls-only, multi-year engagement, combining sessions on the ice with after-school tutoring and leadership training. The program is free, provided participants maintain a minimum grade average.
Stakeholders.  People, organizations or entities that experience change, whether positive or negative, as a result of the activity that is being analyzed.
Sustainable Development Goals (SDGs).  Also known as "Transforming our World: the 2030 Agenda for Sustainable Development" or Agenda 2030, SDGs are a collection of 17 interrelated global goals set by the United Nations. Click here for more information.
Theory of Change.  A blueprint defining the progression and relationships between inputs, activities, outputs, outcomes and impact. This is created by working backward from the desired impact to identify necessary preconditions.