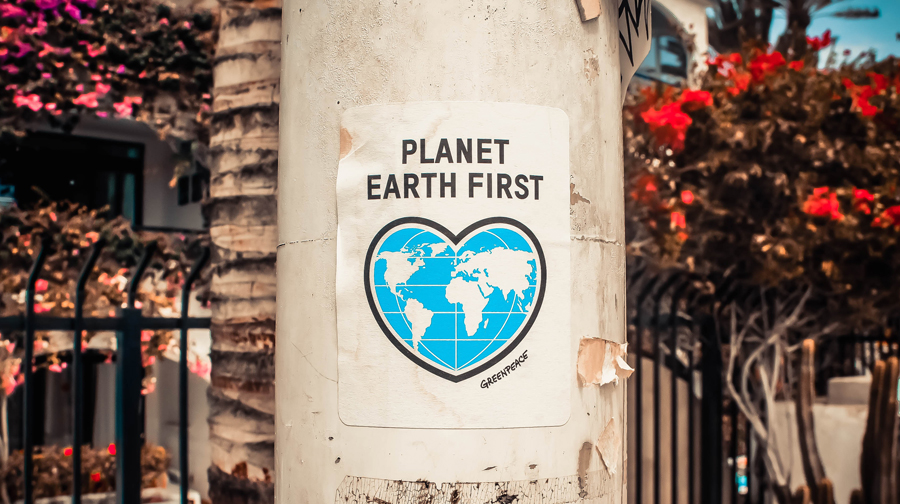 Businesses that mean more, make more. And sponsors which dedicate a portion of their activation budget to improving people and planet almost always out-perform sponsors without a purpose-based overlay.Uniting brands with fans and the sports, festivals and entertainment they love around collective action for social good has more power than any of these pieces on their own. It can go beyond marketing, cause marketing and sports marketing and effect substantial social change. Corporate social responsibility can become an asset in its own right.
Each player has something the other needs. Commercial partners have financial resources and distribution channels; nonprofits have knowledge about a problem and how to fix it; and rightsholders have the cultural spotlight, media platforms and loyal communities.
Using sports and entertainment partnerships as channels to activate social initiatives and/or add pro-social overlays to sports and entertainment has advantages that cannot be duplicated by other media.
Research reveals that simply "badging" a sport or event is regarded as superficial and inadequate. Fans and the public expect—and want—more.
For example, research commissioned by British bank Lloyds around its sponsorship of the British Olympic Team found that Olympic sponsorship on its own increased brand appeal: 40 percent of customers aware of the bank's Olympic sponsorship would likely recommend the brand to friends and family. However, 55 percent of customers aware of the bank's Olympic sponsorship and its Local Heroes Olympic-themed community overlay had a higher propensity to recommend the brand to friends and family.
A Performance Research study conducted in March 2017 looked at what most impacted purchasing. Sports sponsorship came in at the lowest, 32 percent, while support of good causes had the greatest impact on purchase—72 percent of respondents said it would factor into buying decisions (see chart below). The answer is not to quit sport and dump money into causes. Instead, sports sponsors should use the reach of sport to let people know what they are doing in the area of social good.
Given the importance of social good to corporate partners and prospects, rightsholders should be proactive in building out their offerings in this space. Relevant assets should be borrowed, created, bought or identified to up-sell current partners and attract new companies and categories.
The strongest offers have substance and offer a solution. Take the Cincinnati Reds' Urban Youth Academy, an after-school program for inner city kids that pairs tutoring by graduate students from the University of Cincinnati with on-field training, often led by current and former Cincinnati Reds players. Designed to break the cycle of poverty and prepare underserved kids to become the first in their family to go to and graduate from college, the Academy hosts games, tournaments and camps as well as educational and vocational programs out of its four classrooms. Team sponsor Procter & Gamble also sponsors the Academy, providing both cash and employee volunteers who act as mentors.
Yes, sports and entertainment sponsorships and nonprofit partnerships each work on their own. But when combined, they can work measurably better.
Scenarios Impacting Purchasing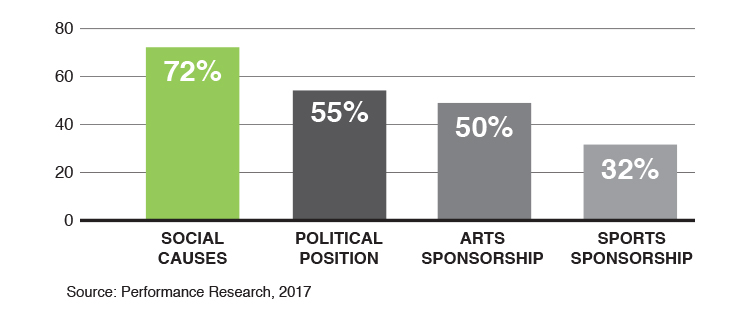 Examples of building prosocial initiatives into sponsorships include these four companies.
 eBay partnered with Insomniac Events, producer of annual Las Vegas dance festival Electric Daisy Carnival, for an online auction benefiting Culture Shock Las Vegas, a nonprofit that provides after-school hip-hop and performance art classes to vulnerable youth.
Absolut's sponsorship of a Lady Gaga tour was amplified by a cause overlay that included incentives for fans to contribute to local community, awarding tickets on the stage at each concert to fans with the best ideas for making their city better (see photo).
In addition to sponsoring the MLB Boston Red Sox baseball team, Citgo partners with the Red Sox Foundation and activates fundraisers for the 501(c)3.
Farmers Insurance, NASCAR Team and Adopt A Classroom.Org. Farmers enlisted driver Kasey Kahne and the rest of his team behind the cause of education to thank a million teachers and bring attention and support to schools.
Every partnership has the potential to create enduring social value, and many actually do. Brands and rights holders now need to take the bold next step of measuring the social impact, so they can demonstrate what has been accomplished and understand the optimal allocation of resources.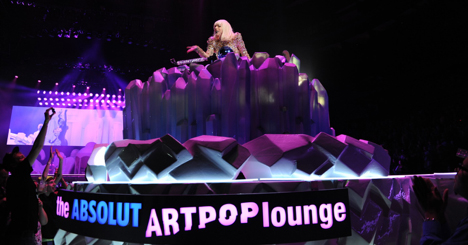 Photo: Absolut's sponsorship of a Lady Gaga tour was amplified by a social good overlay.
For information on measuring the social capital created by your partnerships or to discuss how to be recognized for the good work your organization is doing, send us an email at info@prosocialvaluation.com.